A look forward to 2021
30th January 2021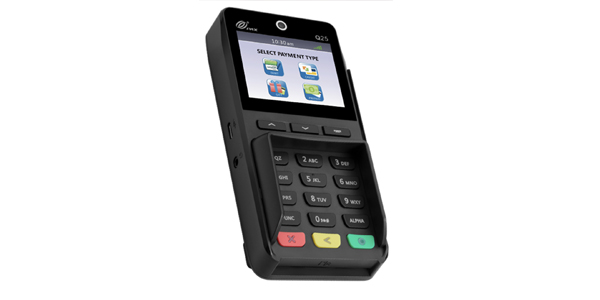 The Optomany Product Team are heading into 2021 with much excitement. Last year saw the release of several new products and services, including of course our new Checkout v3 e-commerce service and, to help streamline the day-to-day for our partners, the Order Portal and API.
We also worked on several bespoke customer specific projects that are less visible to our wider customer base but do often help build foundations for future developments. Things were slower on the face-to-face product line-up, mostly comprising of compliance mandates and other minor enhancements to those existing solutions, but this forthcoming year will see a sharp increase in the number of genuinely new solutions being released to our customers old and new.
We start the year working primarily on two projects in the terminal space. The first, an update to the popular axept® PinPad solution for integrated retailers, currently based on the PAX S300. We are in the process of moving this over to PAX's latest iteration, the Q25, which in the first instance will offer existing customers with a direct replacement upgrade path, and for those joining us this year, a more modern PinPad with the latest PCI PTS v5.x certifications and associated extended lifecycle. For our valued integrators, the connectivity, API and functionality will all remain exactly the same, though new optional features will be added following the initial release that you and your customers may wish to take advantage of. In addition to it's more modern looks and newer security credentials, the Q25 offers a faster processor, 4x the amount of RAM, and 2x the amount of storage providing plenty of scope for additional features over time and an improved user experience. Once development is complete we'll start the acquirer certification cycle and of course updates to our P2PE solution certification to accommodate the new hardware. Customers should expect to see the first certifications coming through during Q2 2021.
The second project is on our new axept® PRO line for the PAX Android range of devices. We are starting with a customer led project on the PAX IM30 that we're very proud to be working on. Optomany will be providing a robust and ultra-modern Android based solution for the unattended market, initially focused on Electric Vehicle charging networks. The focus for this project is of course reliable remote/unmanned management of the solution, with Unattended Payment Terminal core transaction processing features, although with the addition of Pre-authorisation and Completion transaction types, associated flows and a new integration API based on a JSON RESTful implementation for the technically minded among you. Later in the year axept® PRO will be enhanced further and made available on several additional Android based terminal products to suit a much wider variety of merchants in multiple different markets, and of course include P2PE compliance.
For non-terminal developments, we're also hard at work with our development teams on a number of projects including the addition of 3DSecure v2 (PSD2 / SCA Compliance), Apple Pay and Google Pay support on Checkout v3, the introduction of at least one "Buy Now Pay Later" scheme, MasterCard's "Pay By Bank App", another integration option known as "Hosted Fields", an API driven "Pay By Link" service, token payments support via the API (avoiding the need for separate axept® Gateway integration for these features) and more shopping cart integrations to add to the four already released. All of this will be delivered as it's ready throughout Q1 and Q2 this year.
Our work doesn't stop at customer facing solutions. We're also working on a number of internal projects to help further enhance numerous aspects of our customer service and operational support. Some of this involves system integration or internally designed and built systems, so whilst you won't see us marketing any of these developments or talking about them too much in themselves, you will soon hear about many of the benefits that they will lead to in support of a smoother and more efficient operation for our business, and in turn therefore your interactions with us for years to come.
Finally, I hope that later this year I'll be able to get back on the road and meet many of you in person, be that privately or at exhibitions and the like when such things are possible once more, to learn more about you and your customers and the products, services and features you'd like to see coming from us in the future.
Ryan Philo
Chief Product Officer
Optomany Ltd